Welcome
About
Introducing Rahtzee™. Your social paparazzi experience. Rahtzee™ connects you to a local, independent photographer, such as yourself, in minutes. A regular person, with an every-day cell phone, taking clean, unassuming photos at an every-day event of your choosing. At the bar? Office party? Flag football game? Put your phone away and let someone else do the work for you.

Candid, affordable, shots by an unassuming photographer, or arranged group photos by a respected professional, such as yourself. All photos can be transmitted, viewed, and saved on your own device, instantaneously. Out of sight, out of mind.
​
Live life hands free. Join Rahtzee™, and become a part of the new social media.​
---
Recent News

Rahtzee™ launched its GoFundMe
®
¹​ campaign in 2016. Our project's funding goal is $8,000. For more information and to help support our continued ambition, please
contact us
.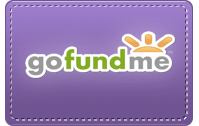 Subscribe
---
​¹​

This product, item, or website is not made nor endorsed by GoFundMe

®

. See our Disclaimer for more information.